Download the
LIV App
on Steam to get started.

Click the YouTube tab and sign in with your Google Account & YouTube Channel.



Make sure you are logging into the correct account.
After selecting the correct account you will need to allow LIV access.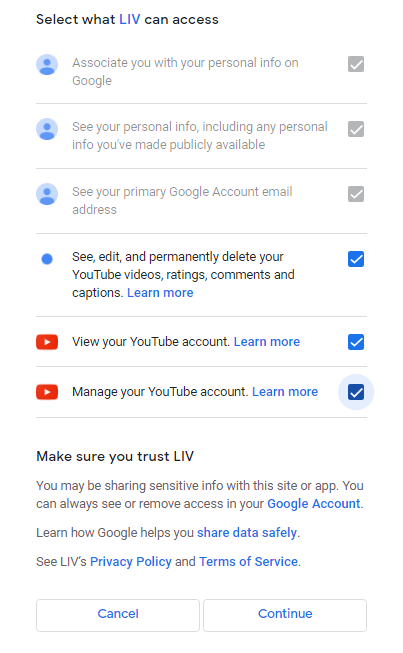 Once you go live, it will take a few moments to reflect the changes in StreamerKit.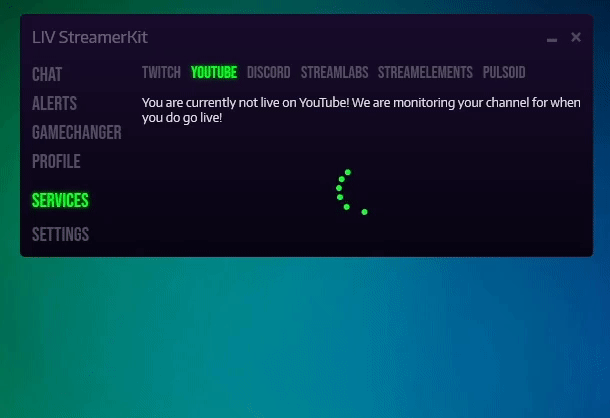 Features
In-HMD YouTube chat
Heads-up notifications for super chats, super stickers, new sponsors, gift memberships, and member milestones.
Deleted messages or banned users on your YouTube stream will be reflected in LIV's chat.