LIV StreamerKit is a utility tool that brings your stream chat & alerts into your HMD in order to make your VR streaming experience less sucky. It's lightweight, stable and fully compatible with any game that can run in OpenVRー no LIV SDK needed!

It's also free! Download the LIV App on Steam to get started.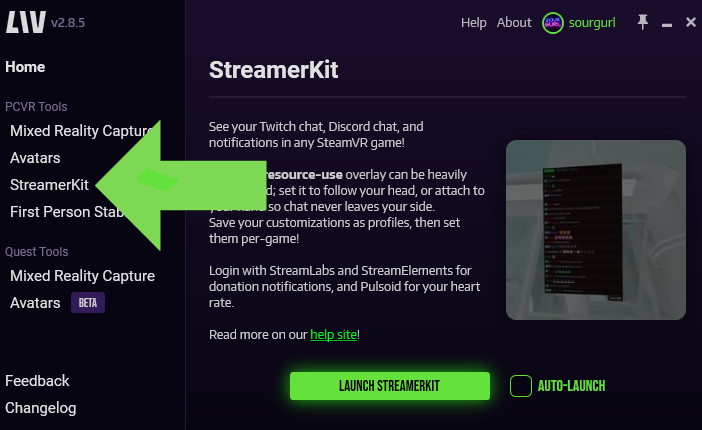 StreamerKit
In-HMD Twitch chat
In-HMD YouTube chat
In-HMD Streamlabs alerts
Twitch animated emotes
Fully customizable heads-up alerts with prioritization, mute, position and duration adjustments
In-VR historical event log with filters
Fully customizable chat window: adjustable colors, viewer count, a clock, message timestamps, ignore users, etc.
YouTube stream notifications! We've now implemented heads-up notifications for super chats, super stickers, new sponsors, gift memberships, and member milestones.
Also, any deleted messages or banned users on your YouTube stream will be reflected in LIV's chat.
⭐FrankerfaceZ may cause Streamerkit to crash
We're always looking to improve StreamerKit and add more features if they make sense and/or the demand is high. Let us know what you would like to see in StreamerKit!
Controls
In the settings, you can choose to either attach your chat to one of your controllers (Basic) or have it follow your head movement (Head Follower).




You currently cannot point and drag the chat window around freely, similar to the selfie camera in our avatar suite. We're working on implementing it!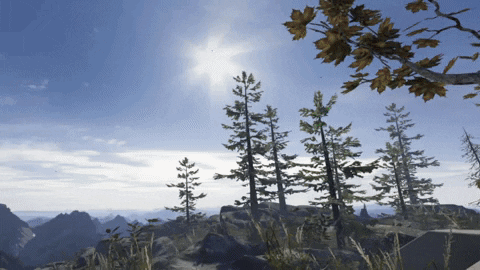 Alerts will show up in your main HMD view. You can filter our alerts you don't want (ex: no follower alerts), or just disable them altogether through the Global Mute toggle if you're about to head into a gaming moment that requires your undivided attention.
Interacting with the Chat Window
To scroll or switch between the different tabs press the menu button on your controller to open the SteamVR dashboard in VR and use pointer. Oculus users will need to press the menu button on the left controller.

As always, if you run into any issues or have any questions, make sure to let us know in our Discord or by submitting a ticket.