You've taken your first step into a larger world.
---
- Launch the the LIV app.
- Click Avatars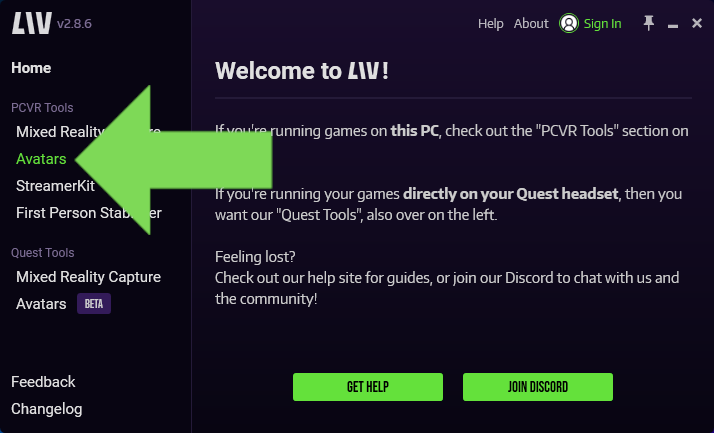 - Click LAUNCH PCVR AVATARS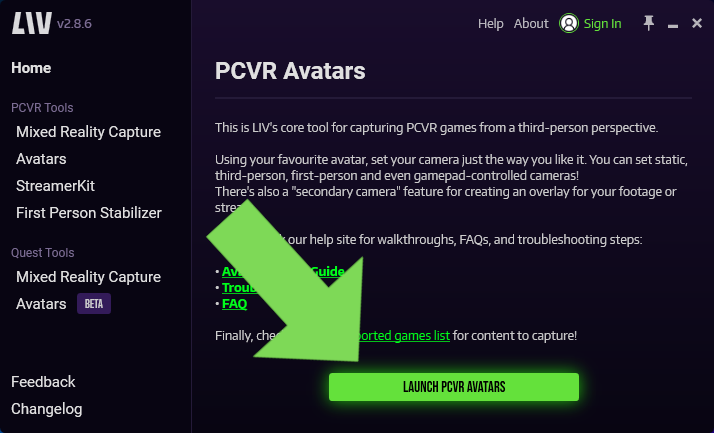 - Click on Camera in the left tab to open up the camera page.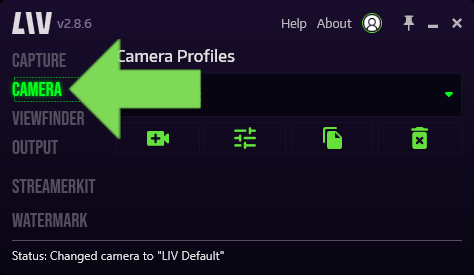 - Click on the Add Camera icon to create a new camera profile.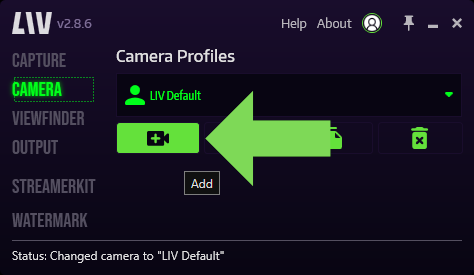 - In Type, select Avatar.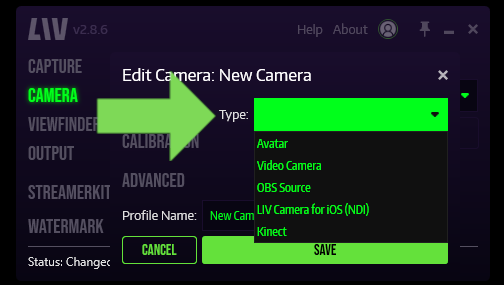 - Name your profile and Save it.