Download LIV from the Steam store to get started. After launching the LIV app click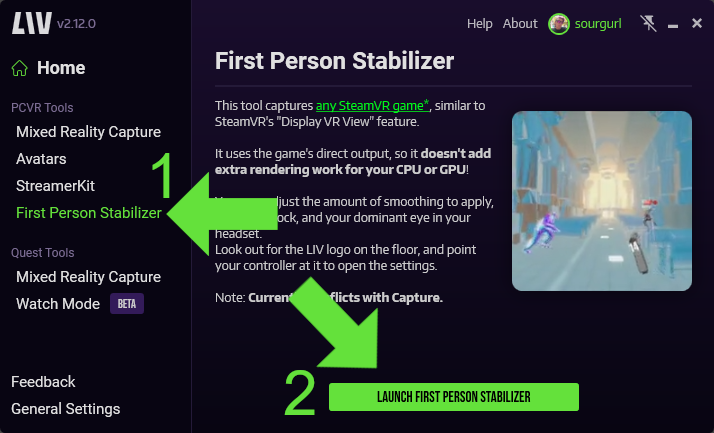 1) First Person Stabilizer
2) Launch First Person Stabilizer
You can launch Smoothed FPV before or after starting a game.
Features include:
- Low/med/high smoothing presets
- Set your own custom zoom+smoothing combination
- Left/right eye pick, combined eye
- Roll lock

Once you have launched Smoothed FPV you can change the settings by opening the LIV Menu, to open the LIV Menu you can either:

SteamVR Dashboard
- To open the LIV menu you will need to open the SteamVR dashboard by pressing the system button on the controller. Then click on the LIV icon on the SteamVR dashboard toolbar.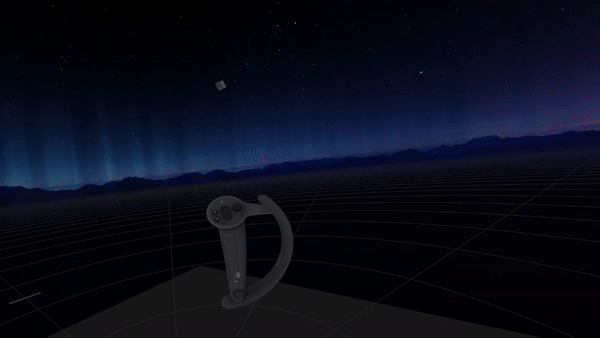 or
Floor
- By pointing your controller and hovering the green dot over the LIV icon until it fills up in green. You do the same to exit out of the interface.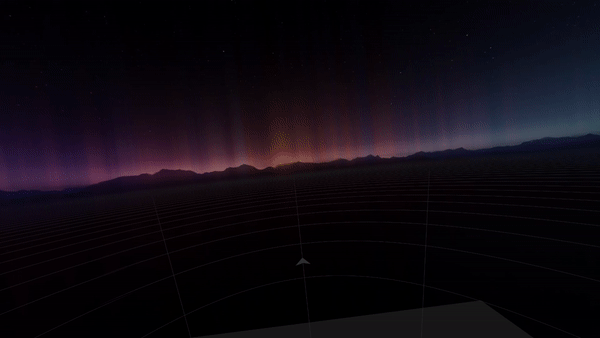 This will depend on what you select in General settings


- Resolution & aspect ratio settings have been added to the first-person stabilizer. Whatever you set gets remembered, and you can double-click the window to go fullscreen!

- Along with that, both eyes are now composited and smoothed together, meaning more pixels for you to see!

- Game looks too dark in the first-person stabilizer? Enable the "Gamma Fix" checkbox and brighten it back up to normal.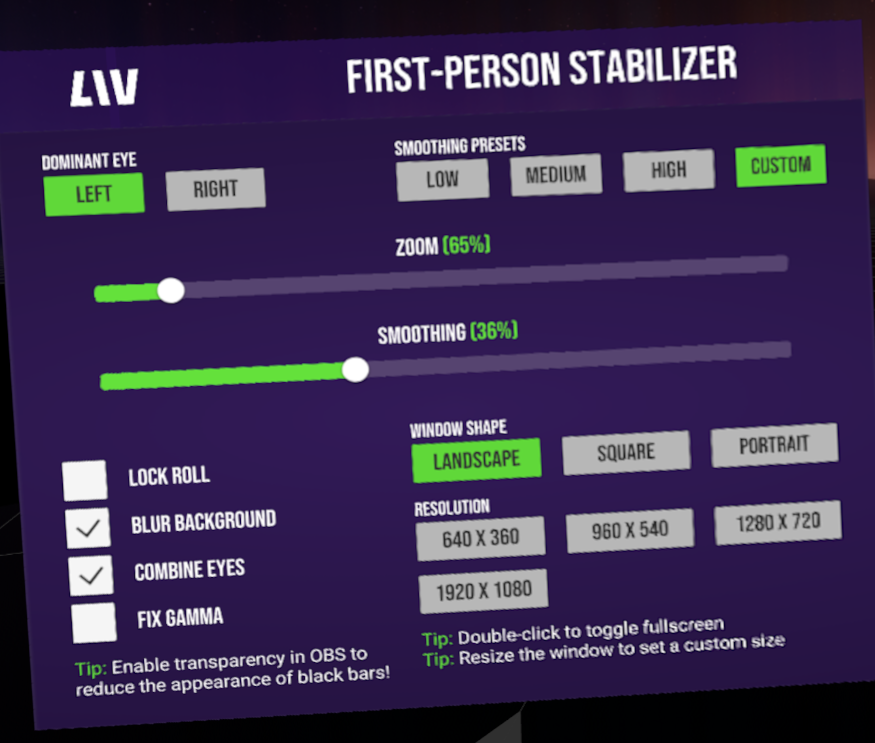 To capture the Smoothed FPV in your broadcasting software, add VIVR.exe as a game capture source.


This capture method does not require an SDK, and works with any OpenVR game! So far we've seen this used with Population One, Contractors, The Elder Scrolls and many more.

The GPU or CPU cost is negligible since it basically just does a texture copy and a single shader pass.

Games running OpenXR or using Easy Anti-Cheat will not work at this time.

Check it out and let us know what you think!