1. Start up your Oculus Quest.
2. Make sure Virtual Desktop has been started up on your computer.
3. Start the Virtual Desktop app from the Oculus Quest store.
4. Let Virtual Desktop connect to your computer.
5. After connecting click "Launch SteamVR" on the left hand side of the Virtual Desktop UI while in VR.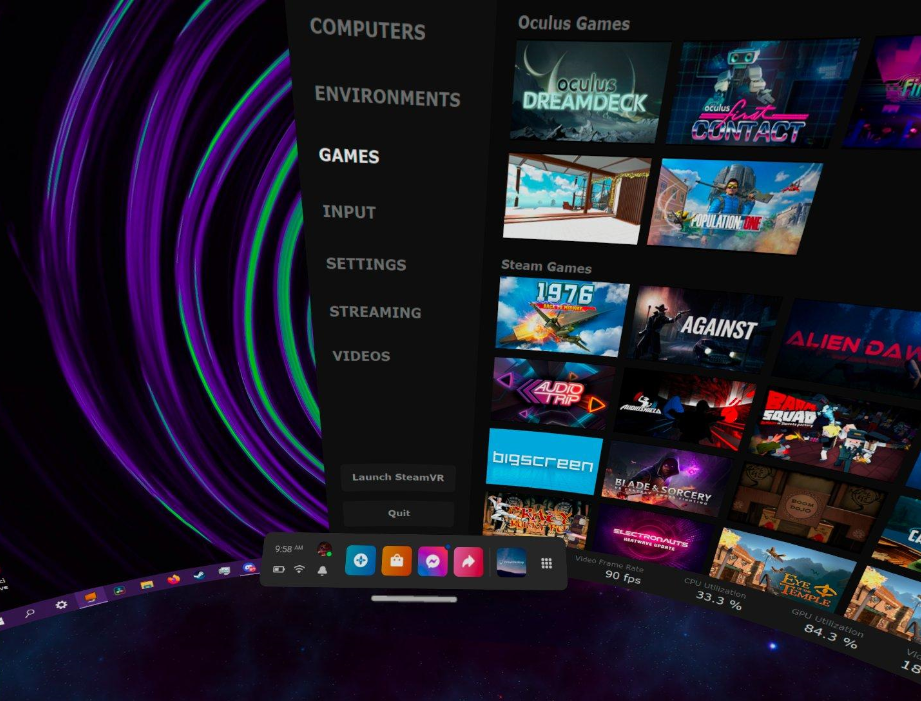 6. From your desktop start up LIV and proceed us usual.