LIV is a family of 20 (and growing) avid gamers and tech enthusiasts. At LIV, we're on a mission to empower content creators and game developers to share their experiences in VR. Are you our next fit? Check out our hiring page here!
We want to enable you to grow your community and interact with your audience in real-time. In order to do that, we've built a suite of tools to make creating content in VR easy.
"What are those tools?" you might ask. Download LIV on Steam and let's hop right into it, shall we?
---
Mixed Reality Capture (MRC)
This is where it all began! Mixed Reality Capture is when you capture real people inside VR games.

It can look amazing with the right equipment and is an excellent way to provide viewers (particularly those who've never seen or tried VR) with a video form factor that is understandable and fun to watch.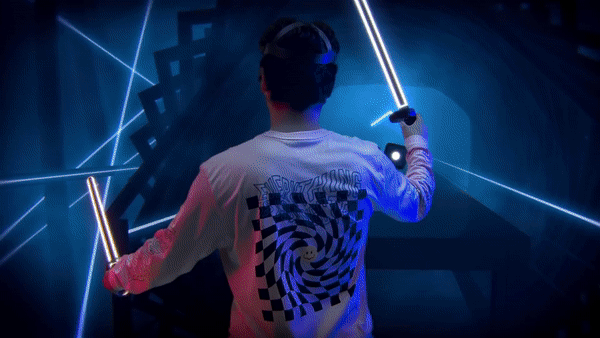 Avatar Capture
One of the big constraints of MRC is having to use physical cameras. If you want to move the camera around, you'll need to either have another person helping out, or mount the camera on a robotized solution.

Our solution to this is the use of virtual cameras. Virtual cameras are flexible; you can control them programmatically, you can have them orbit a player, you can simulate weight... you can pretty much do anything you want with them using a few (or many) lines of code.

The drawback is that you can't film real people this way. So instead, we let you pick & puppeteer an avatar and film yourself that way!
Enhanced First Person View (FPV)
If you don't want to film yourself in third person, whether it be in mixed reality or with avatars, that's totally cool too!

Just for you, we've built an FPV capture mode that allows you to add extra smoothing, making it a little easier on the eyes to watch. You can also change the Field of View of your FPV camera in order to show more (...or less, if you want to) of the game.


Gamepad Controlled Camera
You know how many FPS games give you a WASD-controlled camera when you die, so you can fly around in the world and spectate freely?
Well, you can now do that with LIV too! Plug an Xbox controller into your PC and control the virtual camera using the gamepad.
This is an excellent way for a friend to become your personal cinematographer, controlling the camera while you're streaming!
LIV StreamerKit
Are you guilty of using wonky workarounds in order to read your chat? With StreamerKit, you no longer have to! Never miss a moment of your audience chatter with our highly performant in-VR stream chat-and-alerts widget, even in the most heated moments.





Head over to the next step in this section once you're ready, and let's get you set up with LIV!