There's no fee or monthly charge to become a seller.
PROMOTIONAL RATES WHILE LIV STORE IS IN BETA
While the store is in early access, we'll be providing the below commission rate. Once the store officially launches and is out of early access, the rates or pricing model may be adjusted. So join the waitlist today and lock in these rates!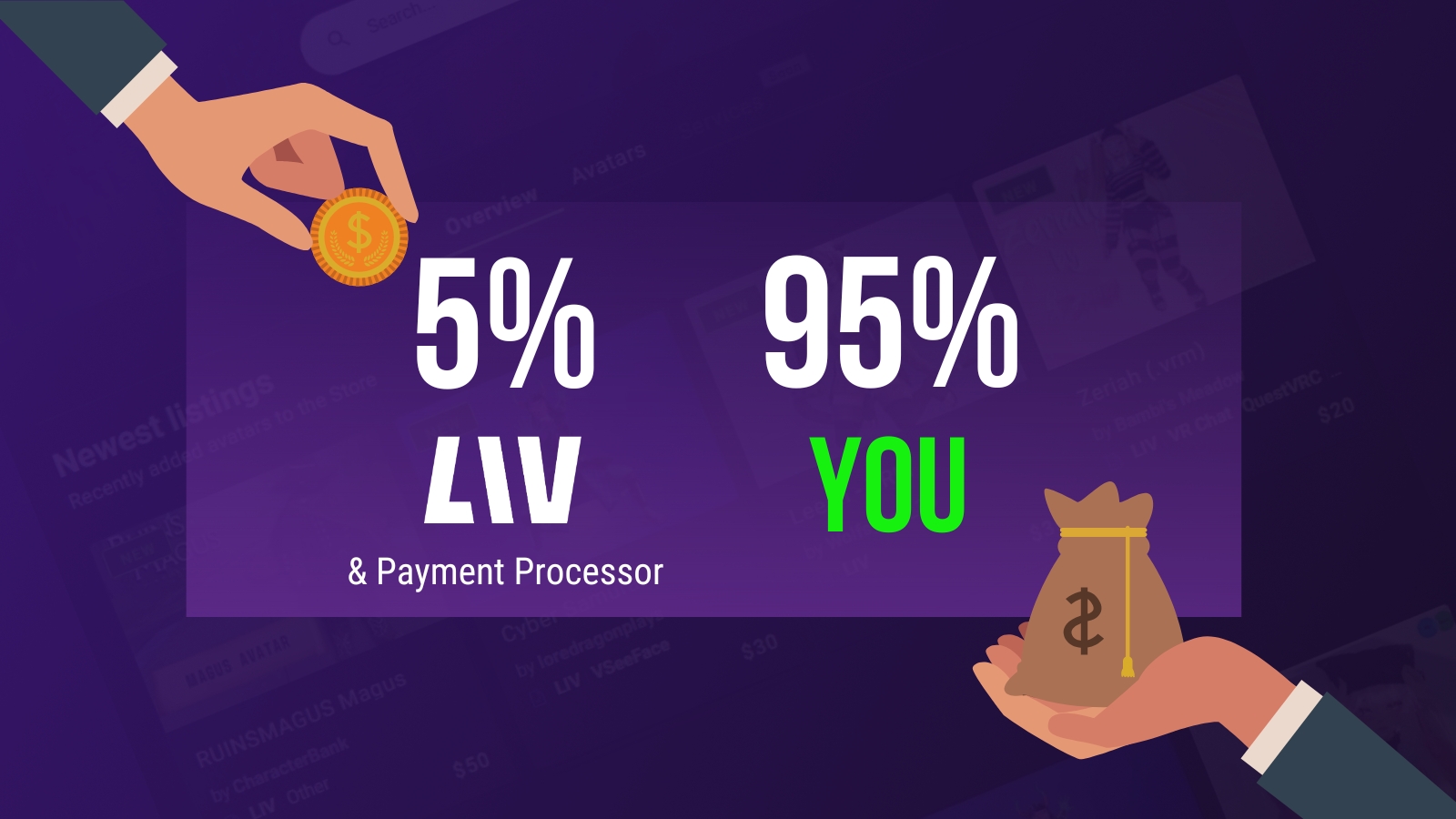 Example breakdown
Purchase amount Item amount $30
Seller's revenue: $28.50
LIV & Payment processing fee : $1.50